The Todd Sullivan Orchestra
The Todd Sullivan Orchestra, based in New York City, consists of 18 exceptional musicians frequently retained to create movie soundtracks, CD backing tracks and other high-end studio projects. For those into more variety than just the standard swing, The Todd Sullivan Orchestra is the only American Big Band to perform the entire array of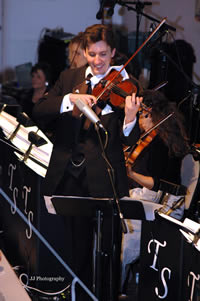 Ballroom and Latin music for strict tempo dancing, and has performed three seasons of dance events for the Fred Astaire Dance Studio franchise.
Todd Sullivan (Conductor/Arranger/Violinist) has performed in the national touring productions of Kiss Me Kate, Annie, The King & I, Camelot, The Lights in the Piazza, Spamalot, and The Boyfriend. Mr. Sullivan Currently performs in New York's Little Orchestra Society and is a substitute violin/viola on Broadway's "Wicked".
Mr. Sullivan has served as concertmaster for Ray Charles, Johnny Mathis, Anne Murray, Mannheim Steamroller, and Patti Austin, as well as one season with the American Music Theatre. His Television credits include the PBS special "An Enchanted Evening" with Tim Janis.
He has been the orchestrator for "Stand For Tomorrow" off-Broadway production and various album projects and the producer of "Big Band After Dark" ballroom dance series at Fred Astaire studios. His conducting credits include tours with the Boston String Quartet, the film "Out of Courage 2", "Voices of Legends", and freelance orchestral work.
---
---
Voices Of Legends Show
For the ultimate Big Band event today, hire the Todd Sullivan Orchestra to re-create great hits of yesterday through its Voices of Legends Show, starring Eric Kearns,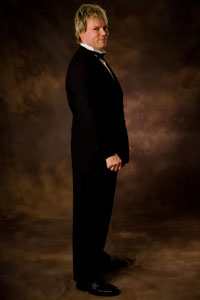 an incredible vocal impressionist. Together, they perform big band hits that sound as fresh and powerful as the day they were first performed by the artists who have become musical legends.
Revisit the days of the popular Crooners with favorite songs by Frank Sinatra, Dean Martin, Bing Crosby, Perry Como, Tony Bennett, Sammy Davis, Jr., Nat King Cole and others. If you seek a show of Pop Singers, Eric will thrill your audiences with outstanding renditions of the best songs of Elvis Presley, Bobby Vinton, Neil Diamond, Tom Jones, Bobby Darin, Andy Williams, Paul Anka, Don Ho, Ray Charles, Johnny Mathis, Cher, even Kermit the Frog.
If your audience loves the sound of the 1920's, 30's and 40's, book Eric to entertain with the voices of Fred Astaire, Jimmy Durante, Gene Autrey, Al Jolson, Gene Austin, Eddie Cantor, Ted Lewis, Vaughn Monroe and the Mills Brothers. His repertoire consists of more than 80 songs so you can customize your show and select the songs or entertainers that your audience wants to hear! Your audience will be amazed when you hear the countless voices of Eric Kearns.
For audiences who crave the great entertainment of musical legends, the Voices of Legends Show will be a once in a lifetime experience they will not want to miss. For testimonials from members of enthusiastic audiences across the country, visit our Eric Kearns Page where you can also hear more of Eric's incredible vocal impressions.
---
---
Lanny Meyers (Conductor/Arranger/Piano) is a six-time Emmy Award winner for television composition, including Guiding Light, Days of Our Lives, Berenstein Bears, ABC After school Special, and The Night of 100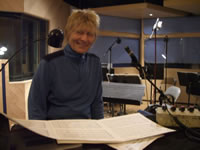 Stars at Radio City.
Winner of four Cine Golden Eagles for scoring animated films as well as six additional Emmy nominations, one Grammy nomination and one Clio nomination.
Orchestrator for television drama series In the Heat of the Night, that has earned Grammy Awards, Kennedy Center Honors, and the Tony Awards. Musical Director for numerous projects such as the 92nd Street Y annual gala, Wall to Wall Sondheim, and Thalia Follies at New York's Symphony Space. Former full-time music director at the American Music Theatre; numerous album production credits including Sax and Violence and Once Upon a Time in the Cinema.
---
Dave Trigg (Lead Trumpet) is currently lead trumpet for Fox's American Idol, the Liza Minelli Band, and in the orchestra for Broadway's Legally Blonde.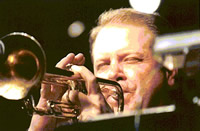 Dave spent a decade with the bands at Disney, Epcot, and MGM backing the likes of Frank Sinatra, Tony Bennett, Ray Charles, Aretha Franklin, Whitney Houston, Henry Mancini, and Rosemary Clooney.
He has performed full time on tour with the bands of Natalie Cole and Maynard Ferguson. TV credits include David Letterman, Tonight Show, Arsenio Hall, Oprah, and NBC's Today. Film credits include Miracle on 34th Street, Private Parts and Shaft.
---
Christopher Collins-Lee (Concertmaster) An Official Musical
Ambassador for the U.S. State Department, Christopher Lee has performed thousands of concerts and recitals under their auspices.
Christopher has recorded for CBS, Angel, Desto, Everest, Delos, Arista and the Quattro Corde labels. He has received many honors including Prizes in the Carl Flesch International Violin Competition, the Tibor Varga International Competition, and the J.S. Bach International Competition, The Lion D'or of the French government, a Guggenheim Grant, The Belgian American Award, and the Fritz Kreisler Prize. In addition to his solo work, Christopher is concertmaster of the Little Orchestra Society and runs his own music conservatory in Mexico.
---
Damien Bassman (Drums/Percussion) wrote, arranged, and played the drum/percussion parts for the hit off-Broadway show Next To Normal, the African-drum/percussion book for The Color Purple, and the drum books for High Fidelity, Mario Cantone's Laugh Whore,and The Great American Trailer Park Musical. Other theatrical credits include Aida, Grease, Legally Blonde, Nine, Fiddler on the Roof, Dirty Rotten Scoundrels, Caroline or Change, and Xanadu.
He is a featured member of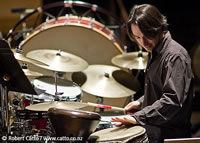 Absolute Ensemble (www.absoluteensemble.com), touring and collaborating with Paquito Di Rivera, Peter Erskine, Mike Keneally, Marcel Khalife, and Gregor Bregovich. He has recorded with fusion legend Joe Zawinul. Damien has soloed with orchestras throughout Europe, New Zealand, and America with Absolute Ensemble and eminent Swiss composer Daniel Schnyder, including tours of Austria, Germany, and Switzerland with the NDR Orchestra and the Tonkulster Orchestra.
He is a faculty member at the Bremen Musicfest in Bremen, Germany and at Marymount Manhattan College and accompanies dance throughout NYC, performing with companies such as Alvin Ailey, Battleworks, Cunningham, and Bill T. Jones. Damien is currently the percussionist in Barry Manilow's band for his Las Vegas residency.
---
Christiana Liberis (Violin/Viola) enjoys a career as a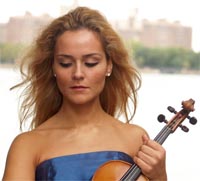 studio and recording musician, with recent credits including Ricky Martin and Delta Goodrem on the SONY and BMI labels, as well as for various movie soundtracks and independent films.
Television credits include PBS's Amici Forever. She currently tours with the classical crossover group String Angels. A native of both Italy and Greece, Christiana began her studies with Catherine Hurel of the Paris Conservatoire, later transferred to the Conservatory at SUNY Purchase, and participated in conducting workshops at the Curtis Institute of Music under the batons of Otto Werner-Mueller and Christoph Eschenbach.
---
George Rush (Upright and Electric Bass) has performed and recorded with artists such as Lloyd Cole (Mercury/Polygram), Ben E. King (Stand by Me), Amy Rigby, Richard Davies (V2 Records), and Japan's Pizzicato 5.
From 1995 to 2000, Rush was the house bassist for the Losers' Lounge, the acclaimed pop tribute series. Under the direction of ex-Psychedelic Furs keyboard ace Joe McGinty, the Lounge worked with such notables as Cyndi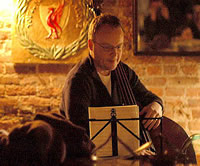 Lauper, Debbie Harry, and Fred Schneider (B-52s).
Jazz credits with Randy Brecker, Don Byron, Vernon Reid (ex-Living Color), Dr. John, and Steven Bernstein (Kansas City, Sex Mob), David Johansen (New York Dolls), blues legend Hubert Sumlin, and guitarist Smokey Hormel (Beck, Tom Waits). As a tuba player, he has performed on critically acclaimed children's albums released by ex-Del Fuego Dan Zanes, which have also featured performances by Lou Reed, Suzanne Vega, Rosanne Cash, Sheryl Crow, and Bruce Springsteen.
Broadway credits include The Full Monty, Jesus Christ Superstar, Caroline or Change, Chicago, The Color Purple and the off-Broadway cult smash, Hedwig and the Angry Inch. He also worked extensively with the Big Apple Circus from 2000 to 2002. Recent commercial recording has included work for the Sundance Channel documentary series Iconoclasts, and ongoing work for Liberty Mutual, with Hem. Currently, Mr. Rush is a member of the Raymond Scott Orchestrette, a septet devoted to the works of the late composer and band leader.
---
Nesrine Balbeisi (Viola) is active as a soloist, chamber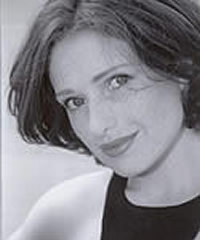 and orchestral musician; television credits include The Today Show, The View, The Martha Stewart Show, Late Night with Conan O'Brien, and Saturday Night Live.
In addition to recitals and collaborative concert engagements in the US, Canada, and Europe, she is a dedicated teacher. She has taught at Penn State University, the Virginia Commonwealth University Community School for the Performing Arts, and is presently on the faculty of the Larchmont Music Academy.
Ms. Balbeisi began her musical training in Amman, Jordan under the patronage of Queen Nour, holds a B.M. in violin performance from the Pennsylvania State University, a Professional Studies Diploma in viola from the Mannes College of Music, and a Master of Arts from New York University.
---
Chad E. Smith (Low Reeds, Solo Clarinet) is currently a member of Broadway's Legally Blonde and the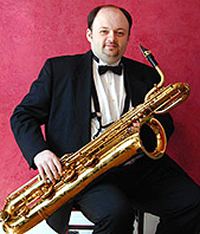 Radio City Music Hall Orchestra. He has recently substituted with the Metropolitan Opera Orchestra, the Tony Awards Orchestra, the Harrisburg Symphony, and the New Jersey Symphony.
Side credits include Johnny Mathis, Aretha Franklin, Audra MacDonald, Ray Charles, Joni James, Jane Norman, Ed Ames, Linda Eder, Frankie Valli, Regis Philbin, and Bernadette Peters.
Chad has been a member of the New Jersey Saxophone Quartet since 2005, performing at the World Saxophone Congress in Slovenia and Carnegie's Weill Recital Hall. He was a semi-finalist in the Kingsville International Competition, Heida Hermanns Competition, and the North American Saxophone Alliance Competition, and has served as adjunct saxophone and woodwind instructor at Messiah College, Nazareth College, and the Hochstein School of the Arts.