ROCK & POP ARTISTS
If your Special Event requires rock and roll or pop music to create the atmosphere you seek, SeaSoundStudio represents a range of bands that specialize in traditional Rock & Roll, as well as Pop, Classic Rock, Top 40 and other Contemporary music. Our musicians can accommodate you with any style of music from Bach to Rock!
Certain musicians are highlighted below, but contact SeaSoundStudio with your specific entertainment need because we have access to a large network of musicians in addition to those identified on this page.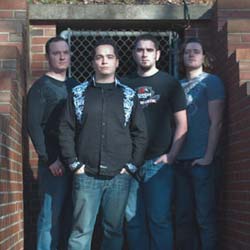 Vocal Madness
Vocal Madness is a dynamic vocal band that has been astonishing audiences of all ages for over six years with a unique blend of music, comedy and vocal theatrics. This four-member ensemble sings all the songs you love, from the Doo-Wop classics of the 50's and 60's to today's Top 40 and everything in between--and they do it without any instruments!
Vocal Madness has shared the stage with such national acts as Jay Leno, John Stewart and George Benson. For more information about the unique capabilities of this young, dynamic band, click their picture or here.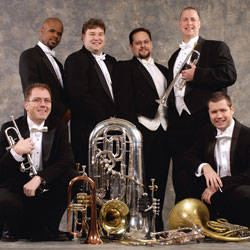 Bay Street Brassworks: Brass Instruments
Bay Street Brassworks is one of America's finest and most entertaining brass ensembles.  Founded in 1995, this versatile brass group performs a wide variety of musical genres ranging from classic rock to Dixieland jazz, show tunes, classical music, movie themes and everything in between!
Bay Street Brassworks' variety of musical abilities has produced engagements ranging from opening ceremonies at Baltimore Orioles baseball games to world premiere performances and clinics alongside the American Brass Quintet, Harvey Phillips, Gunther Schuller, conductor Harlan Parker and Steven Hendrickson of the National Symphony Orchestra. For more information on Bay Street Brassworks click on their picture or here.
Cobalt Blue is comprised of five talented musicians: three lead vocalists, two guitars, keyboard, clarinet, sax, violin, and percussion. Cobalt Blue plays music from the following genres: Jazz, Rock, R&B, Oldies, Reggae, Top 40, Swing, Soul, Country, Latin and Pop.
Cobalt Blue specializes in weddings as well as large corporate and social events. They will work with you well before your event date to understand your preferences and plan just the right music for your celebration. Cobalt Blue generates energy and excitement everywhere they perform.
Some of t he songs they perform include the following: All of Me, All My Loving, Blue Bayou, Changes in Attitudes, Day Tripper, Everyday, Fire & Rain, Good Loving, Hurts So Good, It Had To Be You, Just Because, Keep on Loving You, Love, Moondance, No Reply, Only You, Pretty Woman, Runaway, Satisfaction, Till There Was You, Unchained Melody, Wonderful World, and Your Song. For more information on Cobalt Blue, contact SeaSoundStudio.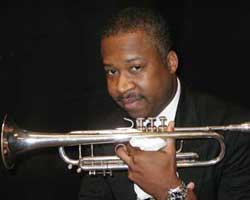 Ramon Kenan: Trumpet
One of the outstanding trumpeters of our time, Mr. Kenan has performed nationally and internationally with such music legends as: The O'Jays, The Coasters, The Tommy Dorsey Orchestra,  Byron Stripling, Phil Driscoll, The Winans, Beach Boys, Frankie Valli and Ed Shaughnessy ("Tonight Show" Band).  Mr. Kenan has performed in various music venues on public radio and television. His television credits include PBS, WTVD, CTV and various international broadcasts in the Bahamas, Central Europe and Russia.
Currently a member of the North Carolina Jazz Repertory Orchestra, Ramon is also the lead trumpeter with the Raleigh Jazz Orchestra and the North Carolina Brass.  For more information on Mr. Kenan, click on his picture or here.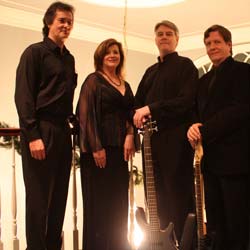 Lady & The Tramps
Lady & the Tramps plays a popular blend of Rock & Roll, Top 40, Classic Rock, Jazz, Contemporary, Pop, Latin, R&B, Swing, Country, Bluegrass and Ethnic music, embellished with your favorite requests.
Featuring male and female vocals often singing in 3-part harmony and backed by keyboards, bass, guitar, percussion and optional woodwind and brass instruments, the band can be configured for your specific needs--from three to six professional musicians. With advance planning, each guest will hear music from his or her own era, contributing to their enjoyment of your event.
Lively and energizing, this experienced group of performers has experience playing for various types of events, including private parties, weddings, corporate events and restaurants.
Lady & the Tramps also performs as a show band. Let the band take you back to a simpler time when life was good, kids hung out at the corner soda shop and songs were played on the jukebox.  Re-live those precious times with the tribute show "Let the Good Times Rock & Roll". Great tunes of the 50's and 60's will come alive with this production performed by artists who experienced those wonderful days. 
You will reminisce over those "Forgotten Favorites" and be dancing in the aisles to familiar hits by Elvis, the Ventures, The Shirelles, Del Shannon, Patsy Cline, Beatles, Dave Clark Five and The Beach Boys – to name a few. This multi-talented group of performers knows how to hug the harmonies and make the instruments sing through every song.  Rekindle your youth with this interactive musical show that is suitable for all ages.
For more information on Lady & The Tramps, click on their picture or here.