SPECIALTY ARTISTS
If your Special Event requires specialty artists to create the atmosphere you seek, SeaSoundStudio represents Balloon Artists, Celtic Traditional Musicians, Clowns, Medieval Musicians, Renaissance Bands, Vocal Bands, Vocal Impressionists Strolling Musicians and Illusionists.
From dance music of the 1100's and medieval music of the 1300's through traditional Celtic Music of the 1800's to the Crooners of the 1900's and the contemporary Vocal Bands of the 2000's, SeaSoundStudio represents an astonishing variety of specialty artists capable of creating a unique atmosphere that your guests will discuss for years.
Certain musicians are highlighted below, but contact SeaSoundStudio with your specific entertainment need because we have access to a large network of musicians and entertainers in addition to those identified on this page.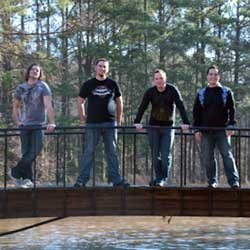 Almost Recess
Almost Recess is able to create the sound of a band using only their voices. This avant-garde form of music is described simply as a "Vocal Band".
"Vocal Band" does not adequately describe the beautiful harmonies, captivating percussion and incredible range of instrumental sounds created in performances by this talented group of four musicians. While listening to their music in the Music Player on this page, keep reminding yourself that no musical instruments other than the human voice were used in these recordings.
Their fresh and dynamic sound will dazzle even the most discerning audience. For a unique and memorable musical performance, book this a cappella band from Raleigh, NC, that is rapidly developing a base of loyal and devoted fans.
For more information on Almost Recess, click on his picture or here.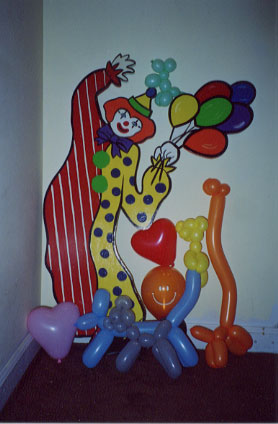 "Chef Souffle" Clown and Balloon Artist
Chef Souffle, the clown. entertains audiences of all ages with his unique combination of slapstick comedy, surprise activities, balloon artistry and enjoyable antics. If you desire musical accompaniment for Chef Souffle's antics, ask SeaSoundStudio ENTERTAINMENT to provide a keyboardist who can replicate the sound of hundreds of different instruments with one synthesizer.
For a special effect at a private party for "older" kids team Chef Souffle with the show band, Lady & The Tramps, performing Let the Good Times Rock 'n Roll--a musical trip back to the simpler time of the 1950's and 1960's. For more information on Chef Souffle, contact SeaSoundStudio Entertainment .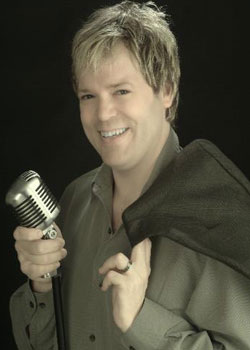 Eric Kearns
Eric is a premier singing impressionist who has entertained enthusiastic audiences of all ages. He has performed in nightclubs, private parties, weddings, restaurants, national corporate functions and retirement community centers.
Members of his audience have commented, "If I closed my eyes, I could actually believe that each artist was performing live on stage. Absolutely remarkable."
Revisit the days of the popular Crooners with favorite songs by Frank Sinatra, Dean Martin, Bing Crosby, Perry Como, Tony Bennett, Sammy Davis, Jr., Nat King Cole and others.
If you seek a show of Pop Singers, Eric will thrill your audiences with outstanding renditions of the best songs of Elvis Presley, Bobby Vinton, Neil Diamond, Tom Jones, Bobby Darin, Paul Anka, Don Ho, Ray Charles, Johnny Mathis, Cher--even Kermit the Frog.
If your audience loves the sound of the 1920's, 30's and 40's, book Eric to entertain with the voices of Fred Astaire, Jimmy Durante, Gene Autrey, Al Jolson, Gene Austin, Eddie Cantor, Ted Lewis, Vaughn Monroe and the Mills Brothers. His repertoire consists of more than 80 songs so you can customize your show and select the songs or entertainers that your audience wants to hear! Your audience will be amazed when you hear the countless voices of Eric Kearns. Book Eric now before he becomes a national phenomenon!
For more information on Eric Kearns, click on his picture or here.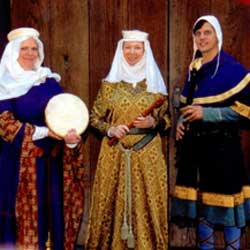 The Merry Minstrels
Available for your Medieval or Renaissance-themed wedding, fair, festival, party or reception, The Merry Minstrels perform Medieval, Renaissance and Celtic traditional music in period costumes on reproduction instruments of the period.
Their merry music includes jigs, reels, ballads, Gregorian chants, troubadour love songs and dances using harp, recorder, krumhorn, guitar, psaltery, penny whistle and hand drum.
For more information on The Merry Minstrels, click on their picture or here.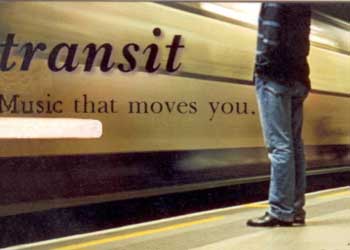 transit
From beautiful ballads to soul-shaking funk, transit demonstrates the power, versatility and emotion of the most natural instrument of all – the human voice.
In 2007, transit released its debut album and was honored with 3 CARA nominations.  They won CARA Awards in the categories of Best Pop/Rock Album and Best Cover Song; they also won Runner-Up for Best Original Song. Audiences often leave a transit live performance in amazement and disbelief, exclaiming, "How can they possibly do all that without any instruments?" 
Using nothing more than the human voice, transit brings to the stage the thumping rhythm of a drum set, the rumbling vibrations of an electric bass, funky guitar riffs, soulful horns and the sounds of many other common instruments. Combine five natural performers and an impressive mix of soul, pop, funk and rock and you have a transit live show that is sure to please even the most eclectic audiences.
For more information on transit, click on their picture or here.