EVENTS-CORPORATE
SeaSoundStudio Entertainment was conceived as an entity to blend music and decor into the creation of an artistic theme that elevates a special event from a celebration to a gala event remembered forever by all who attend.
If you seek to differentiate your Business Conference, Convention, Corporate Event, Restaurant Entertainment or Corporate Retreat with a theme customized to reinforce the objective of your event, contact SeaSoundStudio ENTERTAINMENT to assist you in creating the atmosphere you seek. Representing an incredible range of artists, SeaSoundStudio can provide your event with a unique musical element that reinforces the theme of your event: Traditional Celtic Musicians, Classical Artists, Country & Bluegrass bands, Ethnic Musical Groups, Jazz & Swing Bands, Medieval Renaissance Musicians, Rock & Pop Groups, Vocal Bands, and Vocal Impressionists.
You might start your corporate event with a roving magician or strolling musicians from our Specialty Artists Page to serve as an icebreaker during cocktails, and book a jazz trio or quartet from our Jazz & Swing Artists Page during dinner. Consider a Rock 'n Roll Show or Variety Band from our Rock & Pop Page for after dinner entertainment to prepare attendees for an exciting corporate event.
From dance music of the 1100's and medieval music of the 1300's through traditional Celtic Music of the 1800's to the Crooners of the 1900's, Popular music of the 1930's-1990's and the contemporary Vocal Bands of the 2000's, SeaSoundStudio represents an astonishing variety of specialty artists capable of creating a unique atmosphere that your guests will discuss for years. Soloists, Duos, Trios and Quartets with your choice of vocalists and instruments: Piano, Harp, Synthesizer, Guitar, Banjo, Mandolin, String Bass, Flute, Violin, Viola, Cello. Trumpet, Trombone, French Horn, Tuba, Saxophone, Clarinet and Percussion. Our musicians can accommodate you with any style of music from Bach to Rock!
Certain musicians are highlighted below, but contact SeaSoundStudio Entertainment with your specific entertainment need because we have access to a large network of musicians in addition to those identified on this page.
---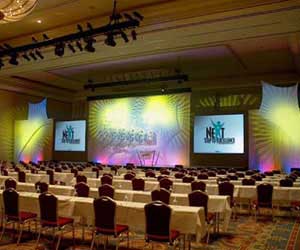 Business Conferences
Music at Business Conferences typically is performed by Classical or Jazz Musicians such as String Quartets or Jazz & Swing Bands.
For a different atmosphere consider the local music of a Country & Bluegrass Band or the cultural experience of an ethnic band playing traditional Celtic Music or the melodic tunes of a Mariachi Band.
For the ultimate musical experience book an 18 piece Big Band from New York City with a Vocal Impressionist who can bring all of your favorite musical stars to the conference--Frank Sinatra, Dean Martin, Bing Crosby, Perry Como, Elvis Presley, Neil Diamond, Tom Jones, Johnny Mathis, Barry Manilow, Cher, Bruce Springsteen, and many of the other greatest vocalists of all time.
---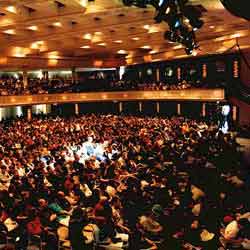 Conventions
Conventions often attract participants across many age groups with diverse backgrounds so consider varying the musical theme at different events during the conventions to appeal to the greatest number of attendees. You might start with a jazz trio or quartet during cocktails, strolling musicians during dinner and a Rock 'n Roll Show Band for after dinner entertainment.
During a second day of the convention, you could book a Country & Bluegrass Band during the cocktail reception with a contemporary Vocal Band to dazzle guests during dinner by creating music with full instrumentation using only the human voice.
For the final night of the conference you might consider a versatile brass ensemble that performs a wide variety of musical genres ranging from classical music to Dixieland jazz, show tunes, classic rock, movie themes and everything in between! For the ultimate musical experience book an 18 piece Big Band from New York City with a Vocal Impressionist who can bring all of your favorite musical stars to the conference--Frank Sinatra, Dean Martin, Bing Crosby, Perry Como, Elvis Presley, Neil Diamond, Tom Jones, Johnny Mathis, Barry Manilow, Cher, Bruce Springsteen, and many of the other greatest vocalists of all time.
---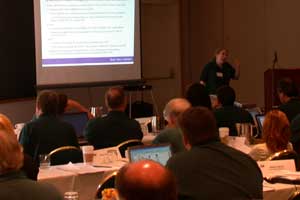 Corporate Events
When planning music for a Sales Meeting, Management Training Session, User Conference, Kick-off Meeting or Corporate Celebration, consider the theme of your event, your audience and the objectives of the event.
Classical or Jazz Music is always appropriate for a corporate event, but if the employees are primarily from a younger generation, you may want to consider a Rock 'n Roll Group or a trendy Vocal Band. To maximize the return on your investment in musical entertainment, contact SeaSoundStudio to select the optimal combination of performers to reinforce the objectives of your event.
---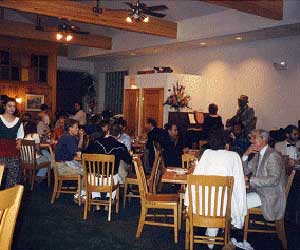 Restaurants
Dining music creates an ambience that can help or hurt restaurant revenues: the dining experience can be pleasurable--encouraging the individual to return or unpleasant--convincing the customer to never return. Dining music should be subtle, but distinct--music must be loud enough to be heard clearly so that it can revive fond memories but not so loud that the dining party is unable to converse to create new memories.
The rules for dining music are in stark contrast to the rules for dancing music. Bands providing dance music must be able to read the audience each evening and adjust the songs they play to keep the dancers on the floor, enjoying the music and each other. When successful, a good band will keep customers in the restaurant, eating and drinking while enjoying themselves.
Many of the musicians represented by SeaSoundStudio are trained in "restaurant etiquette". They will work with the restaurants' requirements and needs to make your restaurant a pleasurable dining experience for your patrons. Music is an important part of a quality dining experience, and finding the appropriate music that communicates the theme and mood of the restaurant will enhance the dining experience and increase traffic in the dining room, particularly in challenging economic times when consumers are seeking maximum value from every dollar spent on entertainment.
Restaurants should also consider using music to attract customers during certain Holiday's when they can impress new customers who may have never visited the restaurant previously. Holidays for which SeaSoundStudio Entertainment's artists can provide theme music, include: Valentine's Day, St. Patrick's Day, Easter, Mother's Day, Father's Day, 4th of July, Veteran's Day, Halloween, Christmas and New Year's Eve.
---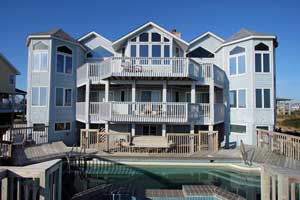 Retreats
When planning a retreat from the hectic business world either for relaxation or for strategic planning, remember the benefits of using music to initially relax and then to motivate your management team.
Consider "retreating" to a home on the beach, by the lake or in the mountains to free the minds of your management team so they can think "outside the box". SeaSoundStudio ENTERTAINMENT can assist you with a "Beach Retreat" on the beautiful Outer Banks of North Carolina at "Castle by the Sea" -- a 7-bedroom oceanfront home with 40 foot heated pool and waterfall, hot tub and 5 whirlpool tubs that accommodates 16-18 people, and "Castle in the Air" -- a 6-bedroom semi-oceanfront home with 40 foot heated pool, mini-waterslide, hot tub and 2 whirlpool tubs that accommodates 14 -16 people.
The soothing sounds of Jazz music from one of the musicians on our Jazz & Swing Artists page can reduce the time required to put the daily operational challenges aside to enable your management team to concentrate on strategic plans or team building exercises.
Studies have demonstrated that classical music stimulates the brain in educational settings, and the music from one of the artists on our Classical Artists page can help your management team to think "outside the box" if you have particularly challenging business problems that your team must solve. To stimulate the energy levels of the individuals on your retreat, consider one of the artists from our Rock & Pop Artists page, including bands that play music from the 50's, 60', 70's 80's and today or a beach band.