COUNTRY & BLUEGRASS ARTISTS
If your Special Event requires country music to create the atmosphere you seek, SeaSoundStudio represents Soloists, Duos, Trios and Quartets with your choice of vocalists and instruments: Piano, Synthesizer, Guitar, Banjo, Mandolin, String bass, Violin, Saxophone, Steel Guitar and Percussion.
Certain musicians are highlighted below, but contact SeaSoundStudio with your specific entertainment need because we have access to a large network of musicians in addition to those identified on this page.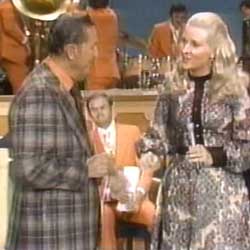 Ava Barber, Country Legend Singer
Country legend singer, lovely Ava Barber began her professional career at age 10 in Knoxville, Tennessee.  She pursued a recording career and appeared on numerous television shows such as Nashville Now and Music City Tonight and made several appearances at the Grand Ole Opry. Lawrence Welk discovered Ava's talent in 1973 and hired her to perform on his show as his leading country female vocalist until its closing in 1982. 
Ava has performed at the Welk Theatre in Branson, Missouri, and on tours with the Stars of the Lawrence Welk Show throughout the United States and Canada. For more information on Ava click on her picture or here.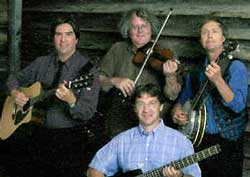 String Theory
If you like acoustic mountain or city music, String Theory plays traditional Bluegrass and Newgrass. Influences include Bill Monroe, Doc Watson, Tony Rice, David Grisman, Ricky Skaggs, Seldom Scene, and Allison Krauss. String Theory will go well with Pig Pickin's, Feed Store Openings, and Restaurants.
String Theory features 5 string banjo, fiddle, acoustic guitar, electric bass and of course, tight vocal harmonies.
Some of the songs played by String Theory include the following: Ballad of Jed Clampett, Blue Moon of Kentucky, Foggy Mt. Breakdown, How Mt. Girls Can Love, I Saw The Light, In the Pines, Little Maggie, Love- Please Come Home, Man of Constant Sorrow, Nine Pound Hammer, Pig in a Pen, Rocky Top, and Wreck of the Old 97.
.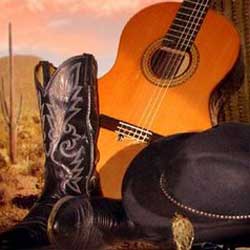 Raleigh-Durham Express
Raleigh-Durham Express plays both Country and Western music.
This band plays your favorite Country music and is just right for barbecues, parties with a western theme, and local fairs and saloon-type pubs. The musicians of Raleigh-Durham Express play guitars, bass, drums, keyboard, fiddle, and can add a steel guitar.
Raleigh-Durham Express features classic songs by Hank Williams, Alan Jackson, George Strait, Bob Wills, Merle Haggard, Johnny Cash, and Willie Nelson.
The songs played by Raleigh-Durham Express include the following: Amarillo by Morning, Amie, Big River, Crazy- Don't Rock the Jukebox- Folsom Prison Blues- Guitars, Cadillacs, Hey Good Lookin', Jambalaya, Louisiana Saturday Night, Mind Your Own Business, On the Road Again, San Antonio Rose, Truck Drivin' Man, and  Workin' Man Blues.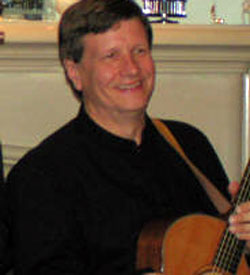 Dan Cunningham: Guitar, Banjo, Mandolin
Dan Cunningham is a string player extraordinaire.  He plays electric and acoustic guitar, electric bass, banjo, mandolin, harmonica, dulcimer, dobro, steel and slide guitar. Dan started playing guitar at the age of 12 and gradually learned all of the other instruments he plays.
Performing in various bands around the country for more than thirty years, Dan composes his own music, including Gospel, Country, Blues, Bluegrass, Rock 'n Roll and New Age). He has been invited to present his solo work at conventions for guitarists. For more information on Dan, contact SeaSoundStudio.