Three "Wunnerful" Women
Starring Mary Lou Metzger, Ava Barber & Gail Farrell, members of the Musical Family you have watched on The Lawrence Welk Show on television for years, Three "Wunnerful" Women is available for booking between Ava's performances in Branson, Missouri. 
Mary Lou sings familiar Broadway songs while she tap dances through the tunes.  Ava impresses audiences with her country flair and comedy.  Gail will astonish the crowd with her "flying fingers" at the piano and her lovely voice.  Following in the tradition of their television glory days, the three women perform Big Band memories, novelty numbers and patriotic songs, in close harmonies, with a 7 piece band accompanying them.
---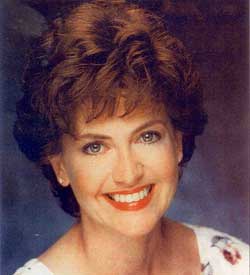 Mary Lou Metzger is best known as the girl who danced with Lawrence Welk at the end of his weekly television show, but she has extensive experience in other aspects of the entertainment industry. After a national tour in the role of Amaryllis of The Music Man as a child, Mary Lou majored in music at Temple University where she was seen by a talent scout for the All American College Show who sent her to Hollywood to tape three shows. It was there she met Lawrence Welk who auditioned her in front of his studio audience, and a month later she joined his "musical family" for the Mother's Day show in 1970.
Throughout the years, Mary Lou has made countless personal appearances at theatres, conventions, state and county fairs, telethons, and festivals in both the United States and Canada in addition to doing television commercials, industrial films, and her first love, theatre. From 1988 through 1999 she appeared at Universal Studios Hollywood with Double Date, an a cappella vocal group she co-founded. For 11 years they sang all the classic Doo-Wop music from the 50's and 60's. A big thrill came when they appeared as the Carolers in the Disney film The Other Sister, directed by Garry Marshall.
Recently, she has created the Christmas shows for the Welk Resort in Escondido, California and served as Associate Producer of the Wonderful Century of American Music show at the beautiful 2300 seat Champagne Theatre in Branson, Missouri. When PBS took "The Lawrence Welk Show" under its wing, another door opened for Mary Lou. For several years she has had the privilege of traveling to cities around the country singing the praises of Public Television, a cause very dear to her heart.
---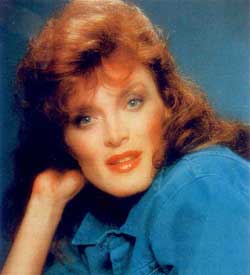 Gail Farrell is a multi-talented, vivacious singer and pianist from The Lawrence Welk Show. After attneding college at the University of Tulsa, Gail went to Los Angeles on a business trip and ended up auditioning for Lawrence Welk at the Hollywood Palladium. Within months, Gail became a regular member of the "Musical Family", constantly surprising her boss and the viewing audience with her versatility.
She sang solos, played piano, and performed duets with Dick Dale. She wrote all the vocal arrangements for "Sandi, Gail & Mary Lou" and later for "Gail, Ron & Michael," (a mixed trio she created for the show with Ron Anderson and Michael Redman).
Gail also appeared on Dinah!, The Mike Douglas Show, and The Match Game, as well as telethons. She has performed at conventions, concerts and fairs, and was the opening act for Bob Hope. Recently, Gail has focused on her songwriting and recording career. Her original songs have been recorded by Louise and Barbara Mandrell and have been featured on three episodes of Knotts Landing. She has sung with Lee Greenwood, Kenny Rogers, Dolly Parton, and on hundreds of commercials, film and television soundtracks and gospel albums.
---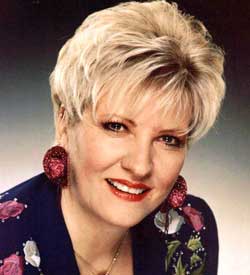 Ava Barber, a legendary Country singer, began her professional career at age 10 in Knoxville, Tennessee.  She pursued a recording career and appeared on numerous television shows such as Nashville Now and Music City Tonight and made several appearances at the Grand Ole Opry. Lawrence Welk discovered Ava's talent in 1973 and hired her to perform on his show as his leading country female vocalist until its closing in 1982. 
During her years on The Lawrence Welk Show, and afterwards, Ava has had numerous successes as a recording artist. She has had two Top 20 singles on the country music charts; Waiting At The End Of Your Run and Bucket To The South; her albums have sold millions worldwide. She has also been on many popular television shows such as Nashville Now and Crook & Chase.
While working on the The Lawrence Welk Show, she met Dick Dale; they worked and toured together after the show ended. Together, they owned and operated the Rainbow Theater in Pigeon Forge, TN from 1990 to 1996.
She appeared on the Smoky Mountain Hayride Show in Pigeon Forge, Tennessee. She then moved on to perform in Branson, Missouri at the Welk Theater. She has also toured with many of the stars from The Lawrence Welk Show throughout the United States and Canada, headlined at major Nevada hotels, appeared as a guest on several TV shows, and made several appearances at the Grand Ole Opry. For more information on Ava Barber, click here.
"Absolutely 'wunnerful' show.  It went beyond all our expectations."-Country Tonight Theatre, TN

"Best Show we had all year" -Tour Time, Saginaw, MI

"My phone has not stopped ringing letting me know how much my groups 'just loved' these Wunnerful performers."

"The show certainly lived up to its title and expectations."