Rosa Russ & Soul Experience
The distinctive sound of Soul Experience is a tasteful blend of popular and danceable R&B, Soul, Jazz, Funk and Fusion.
Lead by sultry vocalist Rosa Russ, Soul Experience responds to the audience at each venue by providing a variety of music from smooth, subtle jazz and R&B to popular, soulful dance hits. Rosa Russ sings with a sweet conviction, one that saturates every note she graces.
Approaching her music with skill, respect, and sincerity, Rosa is genteel, passionate, and convincing. She guides audiences on an unpredictable, melodic voyage, creating a cozy and inviting atmosphere. Her fans surrender to the music through her sojourn of love, truth and light. She enables audiences to release life's problems by carrying them on this voage of music, energy and love.

---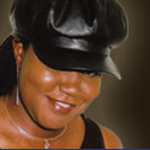 Rosa Russ (Vocals) : Rosa has shared the stage and sung background for such artists as Angela Vofill, Me'Shell Ndegeocell, Living Colour and Jennifer Holiday while touring major cities across the United States, Canada, Europe and Asia. She completed her first solo CD, entitled Sincerely Yours in 2004. She wrote the lyrics, arranged the music and produced the CD.
Known for her alluring vocals, Rosa often brings to mind renowned balladeers such as Phyllis Hyman or Patti Austin. Similar to these extraordinary women, Rosa has a way with music. It is clearly her first language and first love. Her approach is sincere, passionate, obscure and seductive… "Sultry", she's often tagged.

---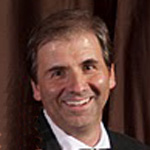 Steven Coon (Guitar and Vocals): Steven has extensive stage and studio experience in a variety of genres, including Rock, Blues, R&B, Funk and modern Jazz. He has opened for several major acts, including REO Speedwagon, Eddie Money and Jullian Lennon.
He has played at the legendary Apollo Theatre in New York City and recorded or jammed with several other major artists such as Tears for Fears, Bonnie Raitt, Ambrosia, Spock's Beard and The Rippingtons. He released an instrumental CD "A Loss For Words" in April of 2000 containing original acoustic guitar compositions.

---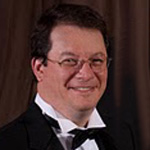 Ben Davis (Bass Guitar and Vocals): During his musical career Ben has shared the state with Alison Krauss, Clay Davidson and various members of The Drifters and The Beach Boys.
He began studying Jazz-Fusion techniques while in the military which he has put to good use with Soul Experience.
---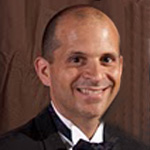 Rich Guadagnini (Drums): Rich has studied with jazz great Charley Perry, concert percussionist Gil Brienes and Frank Bellucci.
His musical interests and style were strongly influenced by Jeff Porcaro and Dave Garibaldi.


---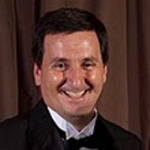 John Fichera (Keyboards and Vocals): John has played keyboards and bass guitar for various R&B and Top 40 bands during the past 20 years. His influences include Vince Guaraldi, Donald Fagen, Herbie Hancock and Ramsey Lewis.
He periodically will introduce his gritty vocal style into the band providing backing and lead vocals.